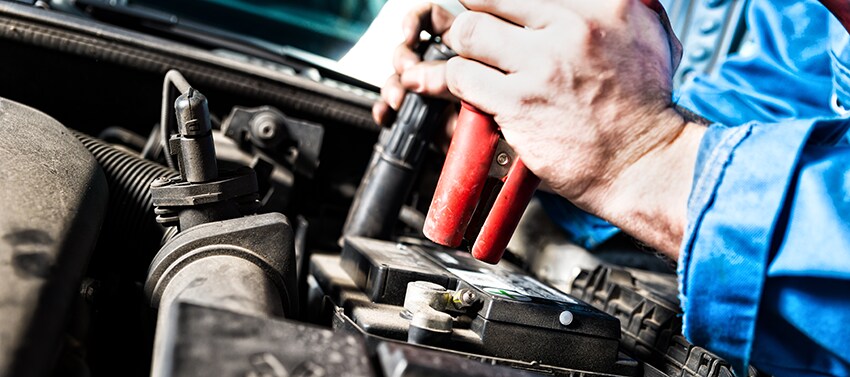 How to Know When You Need a New Battery
Your battery may be hidden underneath your hood at all times, keeping it out of view (and sometimes out of mind). However, your battery is one of the most important components to your vehicle. It is therefore important to keep it in good condition and to know the signs of potential battery wear. Changing your battery at the opportune time can help keep you safe behind the wheel and ensure a smooth experience on the road.
What Are Signs of Battery Wear?
There are a few distinct signs of battery wear that you can notice when you are behind the wheel of your car. If you notice any, or all, of these signs then you will want to strongly consider bringing your vehicle in to our service center so we can perform a check on your battery!
you notice your engine is cranking sluggishly and taking longer than usual to start
your check engine light comes on
if you notice your battery case is swollen or bloated, excessive heating could be the problem (which drastically lowers its lifespan)
you notice leaking and corrosion around the + and - cable connections
you have not had your battery checked in over a year
If any of these apply to you or your battery it is a good idea to bring your vehicle in to our service center!
Visit Us Today to Learn More!
We want to help you get back on the road as soon as possible with your vehicle! That is why we have a team of vehicle experts here to assist you with all of your maintenance needs!
Visit us today at Cortese Lincoln of Rochester in Rochester, NY and we will help you with all of your servicing needs, whether you need an oil change or a new battery!