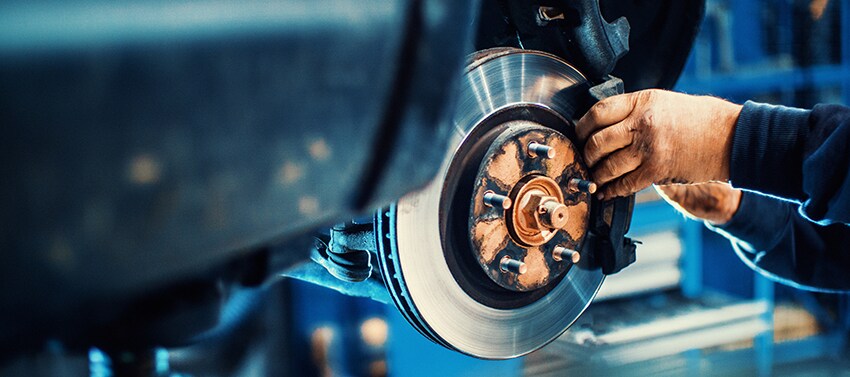 Taking Care of Your Brakes Is Vital
Your brakes are one of the most important aspects of your vehicle, allowing you to slow your vehicle down at stop signs and red lights. Not only that, your brakes stop your vehicle immediately when you notice something, or someone, in the road.
For these reasons, and many more, it is vital to keep your brakes in good condition. If you notice any symptoms of worn brakes it is also imperative that you bring your vehicle into our service center so we can take a look at it.
What are the symptoms of worn out brakes, though?
Symptoms of Worn Out Brakes
There are a few distinct signs that you may need new brakes. If you notice any of the following things bring your vehicle in to our service center.
you hear squealing or grinding sounds when you brake
you feel excessive vibration in your pedal when you are driving
you notice your brake light illuminate
you notice that your brakes are not as responsive as they used to be
All of these are symptoms of brake and wear and should be addressed as soon as possible.
Do You Have Any Questions About Brake Repair?
Keeping your vehicle in good condition is important, both for your vehicle's longevity and for your safety on the road.
If you have any questions about your brakes, or about symptoms of brake wear, we invite you to visit us at Cortese Lincoln of Rochester in Rochester, NY. Our team would be more than happy to answer all of your questions and expound on details you need clarified. We will ensure your vehicle is serviced efficiently and precisely so you can get back out on the road as soon as possible.
Visit us today and we can help you set up a test drive with one of our vehicles.